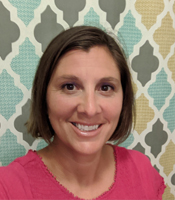 Cristy Rittenhouse
President
Hello, I am Cristy Rittenhouse. I have been a part of the SHES family for 9 years now and still have 4 more years to go! I have four children, two that graduated from SHES and are in middle school and two who currently attend as 2nd and 4th graders. My first involvement with the PTA was through volunteer opportunities for things like room representative and Fall Fest. After that I was co-chair of Teacher Appreciation week for 3 years. Last year was my first year on the board. I was very hesitant to jump in as role of President but can honestly say it was a great experience – so much sure that I decided to do it again! Being a part of PTA is a wonderful way to become more involved and how we can help our students, teachers and staff. Additionally, I have met a wonderful group of people that I have enjoyed working with and getting to know. It has been a wonderful experience and I look forward to another great year!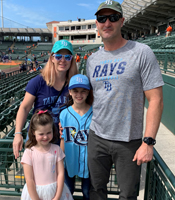 David Blunier
Treasurer
I'm a pilot for the US Coast Guard stationed at the St. Pete Clearwater airport. My wife Jennifer is an instructional coach for Pinellas County Schools. We have two daughters who attend SHES, Kennedy who is starting Kindergarten this year and Mackenzie who will be a 5th grader. Mackenzie enrolled at SHES mid-year last year and I became involved with SHES PTA after I saw a FB post asking for volunteers to join the board for the 2020-2021 school year.

Kristen Penna
VP of Ways and Means
My name is Kristen Penna and I have two students at SHES (Alex, 5th grade and Jackson, 3rd grade). I began my PTA journey by serving as a room representative in my oldest son's Kindergarten class. As I was helping Mrs. Collova's class make Q-tip skeletons, did I ever imagine I'd serve as PTA President, no way, Jose! Have I had a ton of fun helping with PTA throughout those very quick 5 years, absolutely! My current role is Vice President of Ways and Means (aka Fundraising) and along the way I have co-chaired Mornings with Mom and the annual Fall Festival, and served as the board's Recording Secretary and aforementioned President. While I greatly enjoy interacting with the fellow parents and volunteers I have met through PTA and we definitely have some fun out-of-school times, my greatest joy is seeing the effect that PTA brings to the students of SHES. The mission of PTA is to make every child's potential a reality and this is happening at SHES!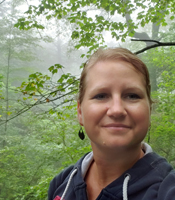 Katy Wilson
VP of Programs
My name is Katy Wilson and our family has been a part of SHES since 2016. Our oldest is now at SHMS and we have 2 at SHES, Charlie in 5th and Claire in 2nd. We joined the PTA the first year but I didn't get involved until 2 years later when I went to the PTA informational meeting. It was great getting to know all the board members and that year I jumped in as the iMoms team lead and room rep for my daughter's kindergarten class. Also, that year I was a part of the new board selection committee and decided that since I liked doing iMoms so much I wanted to help with all the programs at SHES. I became VP of Programs. This is my 2nd year in that position. While this year will look different than the past, I'm looking forward to the new challenges. Being on the PTA board has helped me and our family grow in the community and within the school. We have met some great families and love being a Sea Turtle.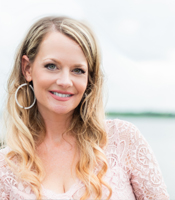 Candyl Eyster
VP of Communications
Welcome! I'm Candyl and I currently have a son in 2nd grade at Safety Harbor Elementary and a 6 month old future SHES Sea Turtle. I joined the PTA board during the 2019-2020 school year in order to be more involved and help out in ways that I could volunteer my time around my full-time work schedule. I have met some wonderful parents and staff who truly have our children's best interest at heart. I look forward to serving on the board a second year and hope to meet some of you soon -(hopefully, in person!)
Kristin Tsafatinos
Secretary
Hello! My name is Kristin Tsafatinos and I am happy to serve as this year's Secretary for the Safety Harbor Elementary School PTA. This is my family's third year at SHES, with students in kindergarten and first grade. I also have a 1-year-old at home. As a former elementary school teacher turned stay at home mom, I was very excited to volunteer with the PTA. I helped out with a fundraising event 2 years ago, and I've been hooked ever since!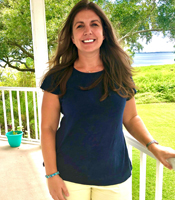 Valerie Brown
Hospitality Chair & Member at Large
Hi! I'm Valerie Brown and I currently have two daughters attending Safety Harbor Elementary (Bella, 4th; Lana, 2nd) and next year will be the only year that all three of my children will be together at SHES! I always knew I wanted to be heavily involved with PTA, heck I used to clip box tops for PTA before I even had children! So, at Kindergarten open house 5 years ago, I was so excited to see the PTA table that I checked almost every box on the "help wanted" form. One of my first experiences with PTA was working on the Spring Fling silent auction. The following year I got roped into planning Fall Fest with another volunteer, Kristen Penna, and we quickly bonded over the challenges of event planning. I've served as Recording Secretary, VP of Membership, Fall Fest co-chair, and this year Hospitality Chair and Member at Large. I've made many great friends through PTA but what I like most is that when you volunteer for PTA, you are working beside men and women who care about their kids, school, and community and are willing to put in the work to make it better rather than just lip service. Additionally, with all the changes that happened with COVID and my family choosing to pursue virtual learning, it's great to have that village or school family to turn to if needed. PTA has helped me feel more connected to my children's school and empowered me to share my skills and talents where they can best benefit our community.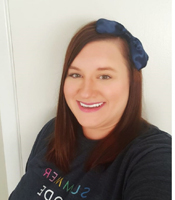 Jen Martinez
Member at Large
Hi SHES Families! My name is Jennifer Martinez. My Son, Timothy is in 5th Grade at SHES. I also have a two year old, Thomas, who is a future Sea Turtle. I went to SHES as a child and it has such a special place in my heart. I have been involved with SHES PTA as early as when I was in High school, my younger brother attended SHES and my mother was the PTA President, Secretary and Treasurer during her years. When my son started kindergarten I knew I wanted to be very involved, I jumped in head first, by the following year I was the PTA president. Since then I have been creative director, team lead for yearbook, team lead for Room Reps and been involved in planning and facilitating many events throughout the years. I have met some of the best people I will ever meet through this volunteer work at SHES. The SHES PTA is such an amazing way to help SHES students and give back to the Safety Harbor community.